True leadership is about understanding the power of words. That reinforcement comes through clear sustained actions demonstrating a consistent bolstering of one's message .
Yesterday PGA TOUR Commissioner Jay Monahan opted for a 360-degree course correction, no pun intended.
After staking out a consistent and forthright position that the aims and intentions of LIV were anathema to the operations of the PGA TOUR the Commissioner unilaterally surrendered all of his stored credibility in an about face move that dramatically and likely permanently undercuts his standing as one of golf's most important stakeholders.
Trust painstakingly earned can be frittered away in the blink of an eye.
Yesterday's actions did that and more.
Commissioner Jay Monahan joined the final-round broadcast to discuss the state of golf and the PGA TOUR. pic.twitter.com/UhvtDcHiup

— PGA TOUR (@PGATOUR) June 12, 2022
One only need to see the backpedal in full motion when re-watching the comments Monahan provided to Jim Nantz during the CBS telecast of the 2022 Canadian Open last June.
Monahan poignantly stated in clear terms he had talked at a player meeting and to a number of players individually for a long period of time. "I think you would have to be living under a rock to not know that there are significant implications."
Monahan amplified a personal connection to families that had lost love ones during the 9/11 terrorist attacks when stating, "I had two families that are close to me that lost loved ones. So, my heart goes out to them."
He then went further in stating -- "Ask any player that has left or those considering leaving have you ever had to apologize for being a member of the PGA TOUR?"
The apt question for Monahan to answer now is where is his apology in this matter? Only one word can accurately sum up his involvement in this matter.
Hypocrite.
Monahan's previous bedrock stance turned into sand under his feet with a clear capitulation that now leaves professional golf in a state of flux in how it will proceed ahead.
The move was contemplated via a clandestine operation for several weeks before the announcement. Monahan was keen to keep his actions secret and only the smallest number of people were in on the plan. Curiously, the people who Monahan is supposed to represent, PGA TOUR players, were left totally in the dark until the announcement on CNBC.
One can only imagine the deep pain and anguish families of those murdered on 9/11 must have endured in seeing the smiling faces of Monahan and LIV's de facto CEO Yasir Al-Rumayyan sitting together in announcing the "new" plan going forward.
So much for Monahan's statement "my heart goes out to them."
The simple reality is that big-time professional sports have no firewall when piles and piles of money are involved. The source of that money and how it has been accumulated matters not.
Monahan raised the white flag of surrender to an entity that he once viewed with utter contempt.
The aftermath of the actions Monahan set in motion are now front and center. Amazingly, other stakeholders in golf such as The Masters and The R&A released separate statements supporting the move.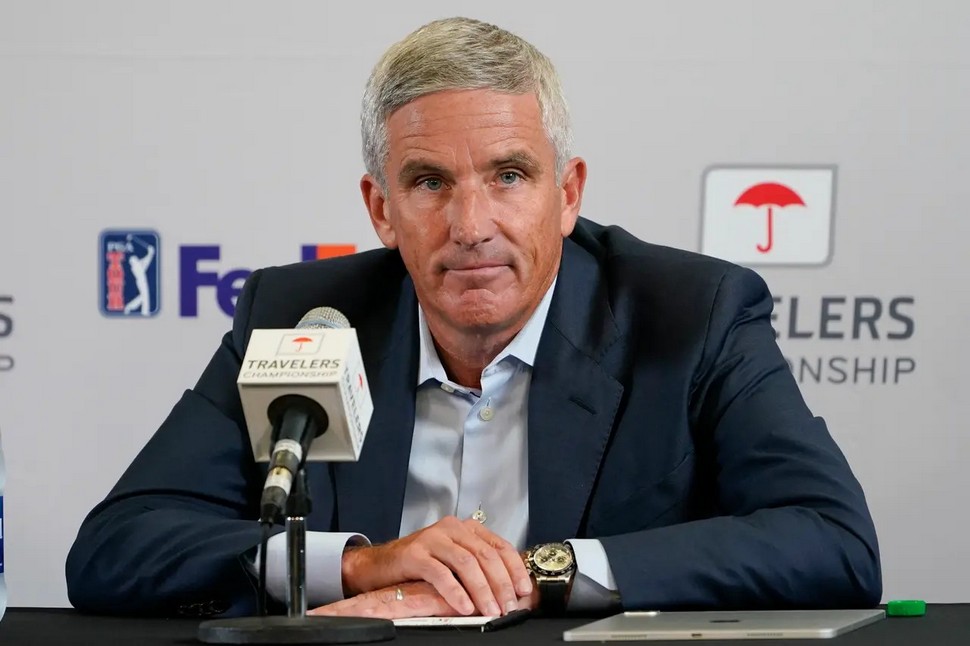 Fred Ridley, Chairman of Augusta National, said in a prepared statement:
"As we have expressed previously, what makes golf special is its rich history and ability to bring people together. We are encouraged by this announcement, which represents a positive development in bringing harmony to men's professional golf, Augusta National Golf Club and the Masters Tournament are — and will remain — devoted to developing the game and celebrating its many virtues."
On behalf of the R&A, CEO Martin Slumbers added: "We are pleased that an agreement has been reached which will help men's professional golf move forward in a collaborative, constructive and innovative fashion."
Neither Ridley nor Slumbers addressed the issue of how money is now shaping the longstanding integrity of the sport.
Does peace at any cost matter most of all?
While professional golfers have been the main target of emphasis now it's clear many athletes in a range of sports have little appetite to weigh in on the moral implications going forward. Out of sight means out of mind.
Many of them have put into motion such tired public relations phrases as "growing the game" to shield themselves from the reality that exists in the daily affairs of the world.
Self-absorbed athletes are mainly focused on the silo worlds they inhabit. Provide enough money and golfers will happily head to Antartica to play a tournament.
Monahan's role as Commissioner was to respect the long and painful road professional golf has had to endure through its formative early years in the United States. Men like Walter Hagen endured blatant indignities simply because they were professional golfers. Purses so small that those competing had to take club positions in order to sustain themselves. Players truly gave back to others in order to really grow the game in a range of meaningful ways.
Then years later having the good fortune in having heavyweight stars with the likes of Arnold Palmer, Jack Nicklaus and Gary Player becoming a global force in tandem with television bringing to life the qualities each man provided.
Monahan's bewildering move Tuesday eviscerated past successes the PGA TOUR had always prided itself upon. The action taken showed money is the paramount objective. Anything associated with morals remains an afterthought of far lesser concern.
In the movie Wall Street, the main character Gordon Gekko succinctly says to an aspiring Bud Fox, "It's all about bucks kid, the rest is conversation."
Monahan inherited his position as Commissioner from the likes of Joe Dey, Deane Beman and Tim Finchem. Each of his predecessors took what they found and built an organization that went beyond simply money and fostered a culture amplifying principles golf is centered upon.
Words such as integrity stood for something because golfers from an early age understood that how you won was no less important than who won.
The assorted details on how this new relationship moves ahead remains to be seen. Players such as Tiger Woods and Rory McIlroy took clear supportive positions for the PGA TOUR and remained steadfast even when others bailed out to claim their winning lottery tickets with LIV.
One can only imagine how Monahan repays the very loyalty he was so quick to disregard. Clearly, the Commissioner believes providing more money alone will be the only consequential matter of importance. And for a good number of pro golfers the heft of their respective bank account may be the only matter of consequence.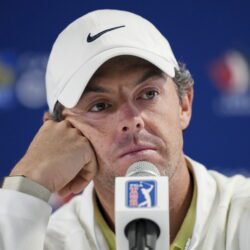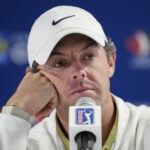 Sports of all types are businesses. Monahan's actions clearly showed an embrace with that sole objective in mind and believes whatever short-term hits he endures now will be offset by the gains coming.
Now, whatever Monahan says will be viewed with deep-seated skepticism. The Commissioner defended his evolving stance because of changing circumstances. Under that rationale everything going forward is amendable. Does such an operating position give you plenty of comfort in going forward? Hardly.
The PGA TOUR has always placed a veil from the public generally and the media specifically on its inner workings. It is also possible probes of various types from the government will once again get jumpstarted.
The body of golf remains in place but the soul was irrevocably compromised by Monahan's actions.
Is the price worth paying?
Monahan, ever the businessman, says yes.
Professional golf is now entering a new phase fraught with plenty of questions remaining to be answered.
Believe what you will at your own peril. Watch what they do, no longer what they say.