In just 20 years Turkey's picturesque golf coast of Belek has gone from a golfing backwater to a bona-fide big-hitter of the European game and is now considered as the home of all-inclusive golf.
This is thanks largely to its combination of superb courses, five-star all-inclusive accommodation, and no less than 300 days of sunshine every year. Here's some of our favourites to play on your next Turkey golf holiday:
Cornelia Golf Club
With three loops of nine designed by six-time Major winner Sir Nick Faldo – making three very different challenges - there's plenty of great golf to be found among the pine forests and sandy ridges of Cornelia.
Featuring tricky doglegs and shimmering lakes, the course is a strategic masterpiece that is extremely highly rated. And just to keep your game in top-top condition, the practice facilities are equally superb.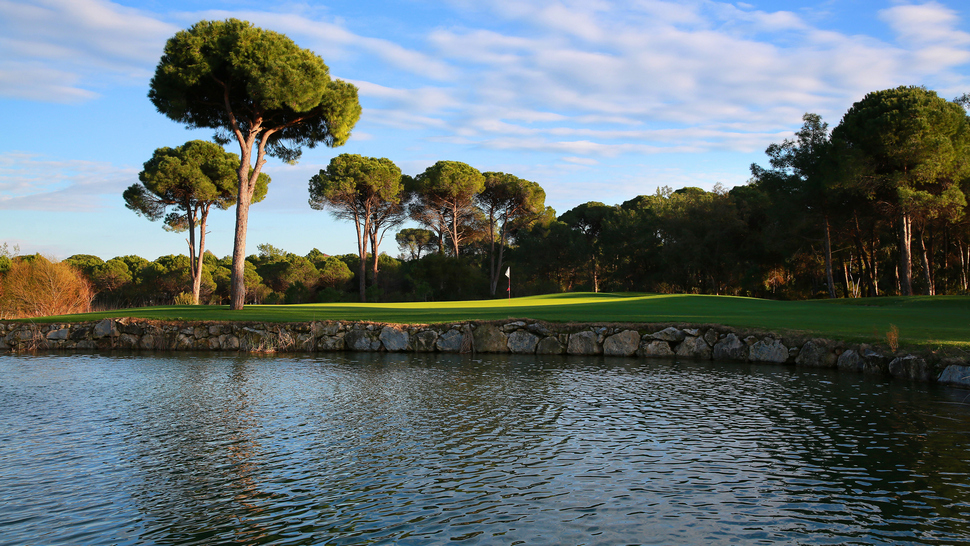 Lykia Links
The only links-style course in the area, Lykia is a stunning seaside layout on the very edge of the Mediterranean. Running along a two-mile stretch of golden sand, the course boasts some amazing sea views. But don't be distracted – with sleepered bunkers and plenty of contours, this Perry Dye (son of the great Pete Dye) course is a wonderful addition to the region.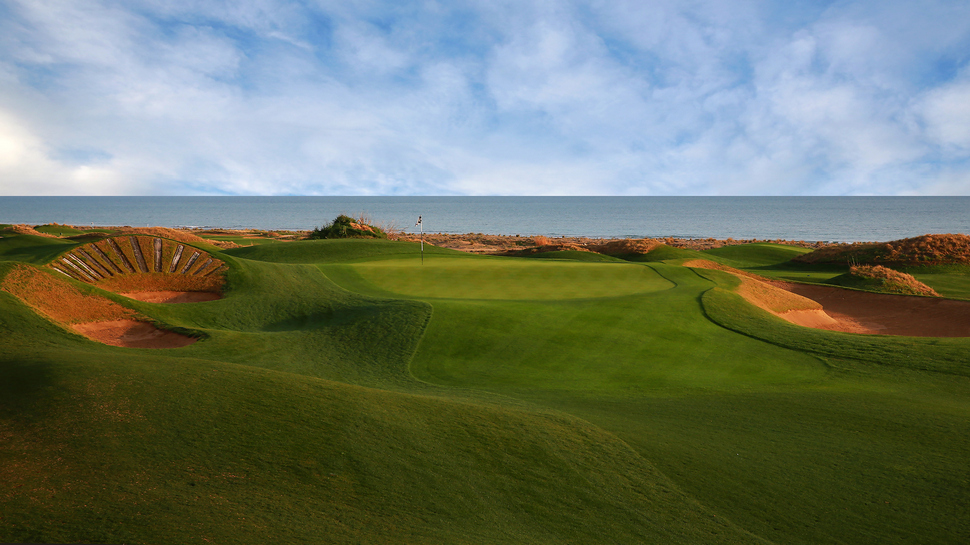 Carya Golf Club
The handiwork of five-time Open champion Peter Thomson, Carya Golf Course draws its inspiration from the classic heathland layouts of the Surrey/Berkshire sandbelt. More than a million sprigs of heather were imported in order to create a wonderfully scenic course that weaves through the pine forests. Special mention of the greens is deserved too – these are some of the finest you'll ever putt on!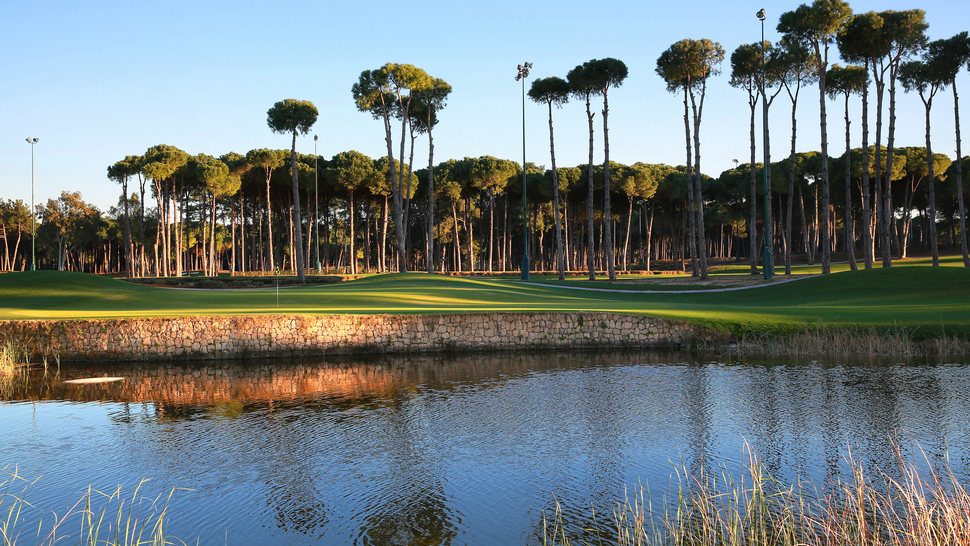 Old Course, Gloria Golf Club
Opened in 1997, Gloria Old Course is one of the oldest in Belek – it's also still one of the very best. Plotting your way round is like negotiating a golfing minefield, with sand and water hazards lying in wait to put a big dent in your scorecard.
A second 18-hole layout (New Course) at Gloria Golf Club was added in 2005 and is famed for its island green 17th that is reminiscent of TPC Sawgrass. There is also an additional nine-hole golf course to complete the set.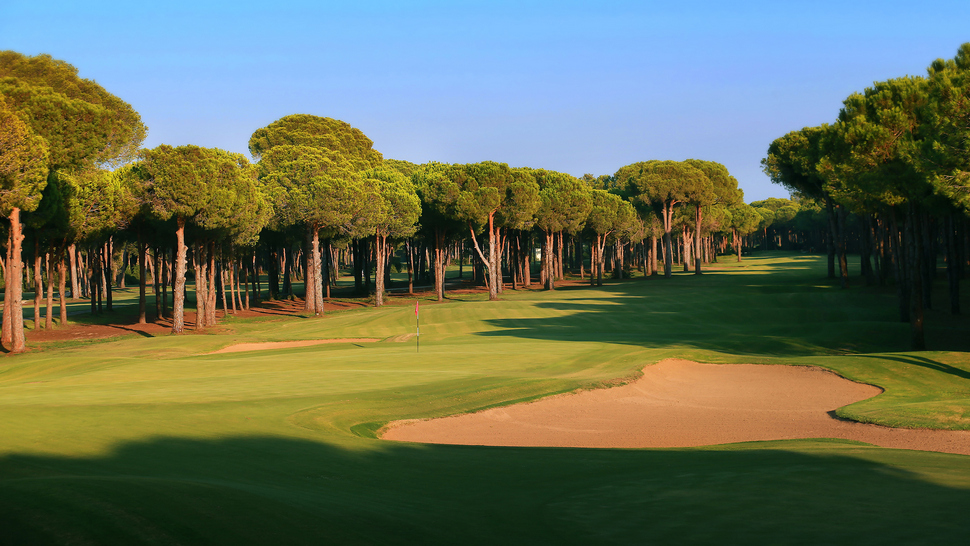 Pines Course, Sueno Resort
With two outstanding courses on-site, it's little wonder that the Sueno resort is one of the most popular. The Pines probably edges the shorter Dunes Course but in truth both courses play through the same wonderful landscape of sand and pine, with a few sizeable water hazards thrown in for good measure. Both layouts feature island green holes that will certainly live long in the memory.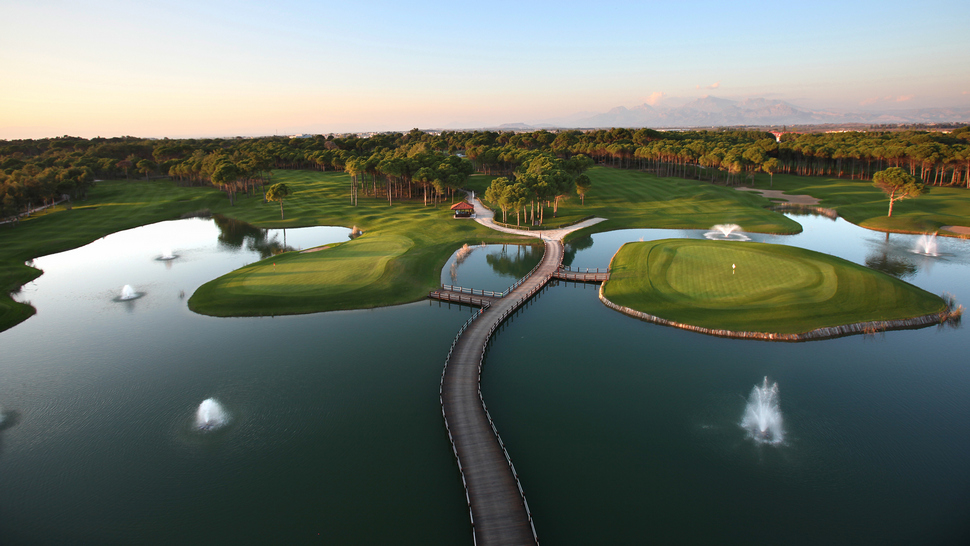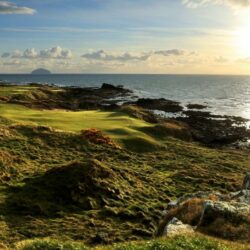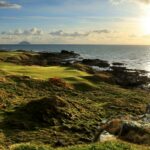 Montgomerie Maxx Royal
For home for the DP World Tour's prestigious Turkish Airlines Open, the Montgomerie MAXX Royal features some very special holes that have certainly impressed both professionals and amateurs alike. Made up, unusually, of six par-3s, six-par-4s and six par-5s, the course is immaculate, challenging and very playable with myriad water hazards and expanses of sandy wasteland to negotiate.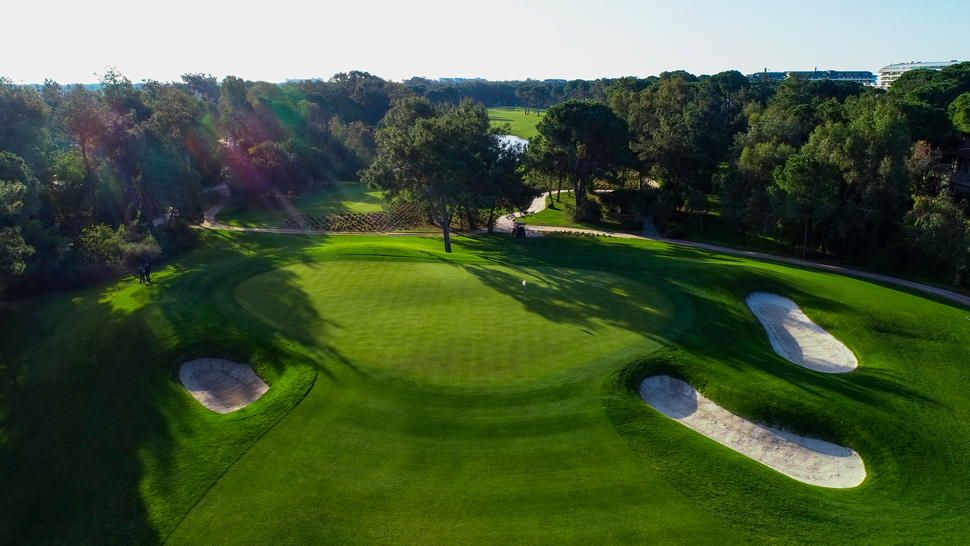 National Golf Club
The original Belek course, and still the standard by which all others are judged. The National Golf Club is a wonderfully quiet and tranquil place, with the course winding through a stunning forest of eucalyptus and pine trees. It's not easy, with narrow fairways and loads of water to be avoided, but it's a wonderful challenge that is best capped by a lovely lunch on the terrace overlooking the 18th.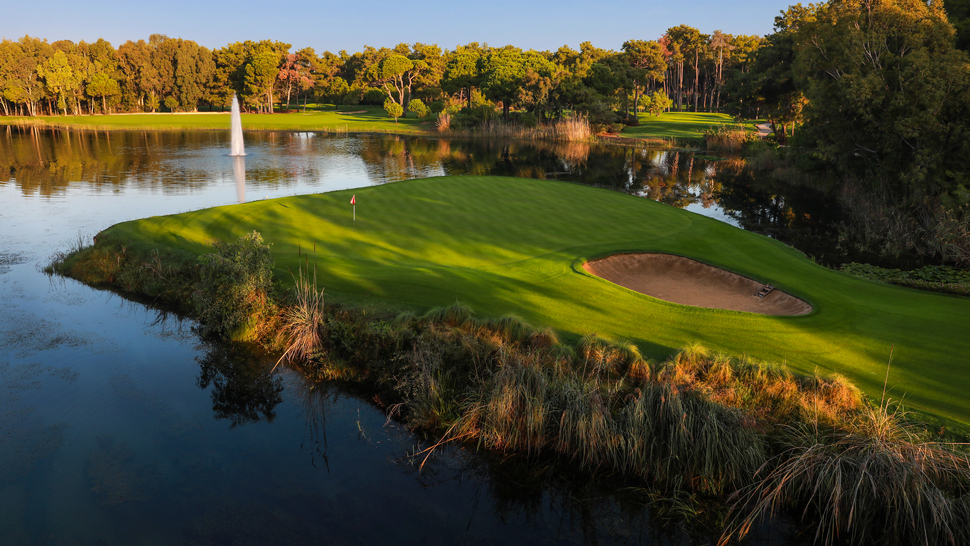 PGA Sultan Course
It might be the younger of two excellent courses on-site at Sirene Belek Hotel, but when it comes to the severity of challenge the PGA Sultan is undoubtedly the senior partner. It also has a genuine knee-knocker of an opening tee shot - right up there with Machrihanish - with water in front of the tee, trees on the left side of the fairway and water all down the right.
The Pasha Course is shorter and a little more forgiving, but both are great fun to play, with a wonderful variety of holes and a natural feel throughout.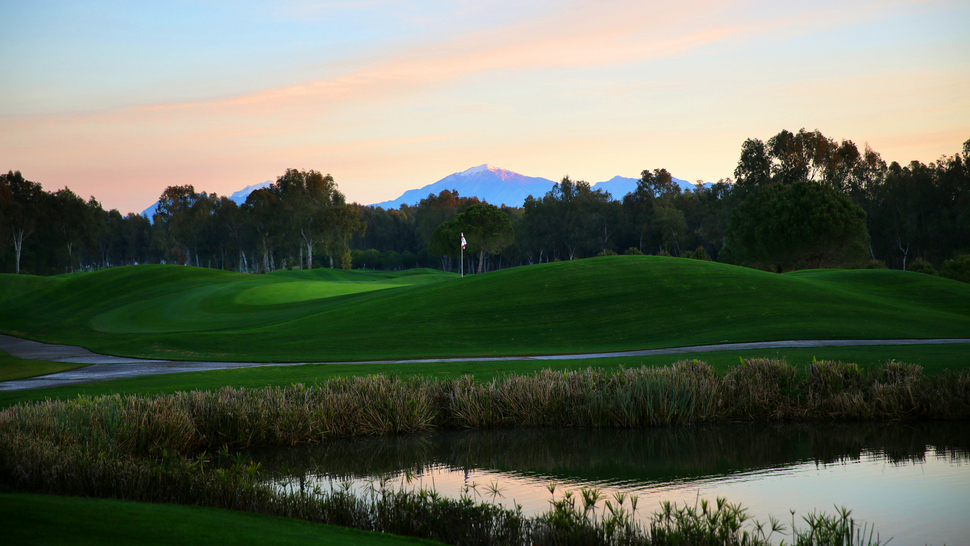 Visit Golfbreaks.com to find your next Belek golf holiday.