In the fast-paced, ever-evolving world of professional golf, where equipment contracts wield big money and technological advancements are ceaseless, there exists a fascinating counter-narrative. It's a story of loyalty, of a golfer's unwavering trust in their tried-and-tested clubs, affectionately known as their "old trusty" companions. We're going to dive into 7 golfers that have been spotted with their old trusties on tour.
Before we jump in, do you fancy finding a trusty used golf club that would fit perfectly into your bag? Check out Nearly New Golf Clubs and find your next dependable!
Matt Fitzpatrick: Ping S55 Irons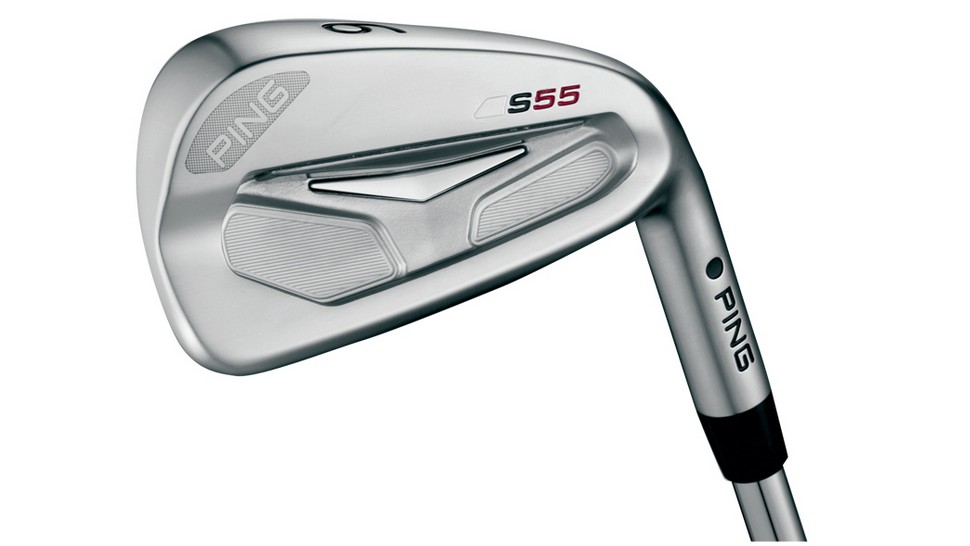 Now where better to start than with 2022 US Open Champion Matt Fitzpatrick. Fitzy, one of the few PGA Tour players without an equipment contract, famously gamed his Yes! C-Groove Tracy putter, which he received as a 16-year-old boy, and used way into his professional career. However, instead of concentrating on Fitzy's putter, let's take a look at the irons he still has in his bag today.
Fitzpatrick is known for his constant pursuit of the smallest advantage, but even he sees no reason to change what's working. He still plays a classic set of Ping S55 irons, first released in 2013! Fitzy conducted iron testing as recently as the last offseason, but nothing outperformed his trusty 10-year-old irons. When questioned on his S55s, Fitzpatrick told GolfWRX.com "I feel I've had success with them, so why change when you're in winning form? That's the big thing for me, I tested other irons, but these are just the best for me and they fit well".
As of September 2023, Fitzy's S55 irons were in the bag during Europe's empathic Ryder Cup victory in Rome.
Collin Morikawa: Taylormade Sim Driver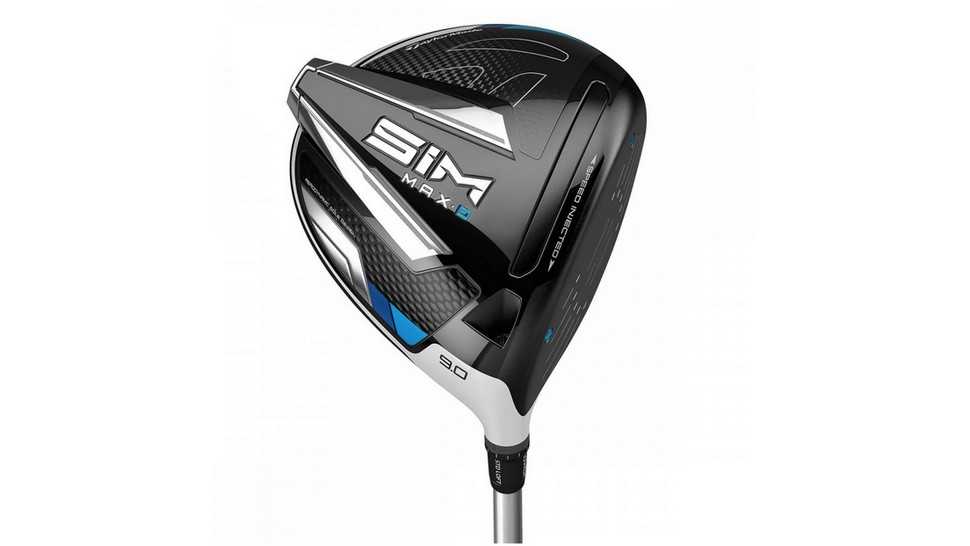 In April 2023 there was much talk about Collin Morikawa, a Taylormade staffer who opted to game his 2020 Taylormade Sim driver instead of the new Taylormade Stealth 2 Plus driver. And that 2020 Taylormade Sim driver was also spotted in the bag at the Ryder Cup in Rome. His Taylormade Sim is set with 8 degrees of loft and paired with Mitsubishi Diamana D+ Limited 60 Tour X Stiff shaft. Sticking with Sim, Morikawa's 3 wood is a 14 degree Taylormade Sim Titanium Rocket. So it just goes to show how important it is to stand over a club you feel comfortable with, even for the best golfers in the world.
Steve Stricker: Odyssey White Hot #2 putter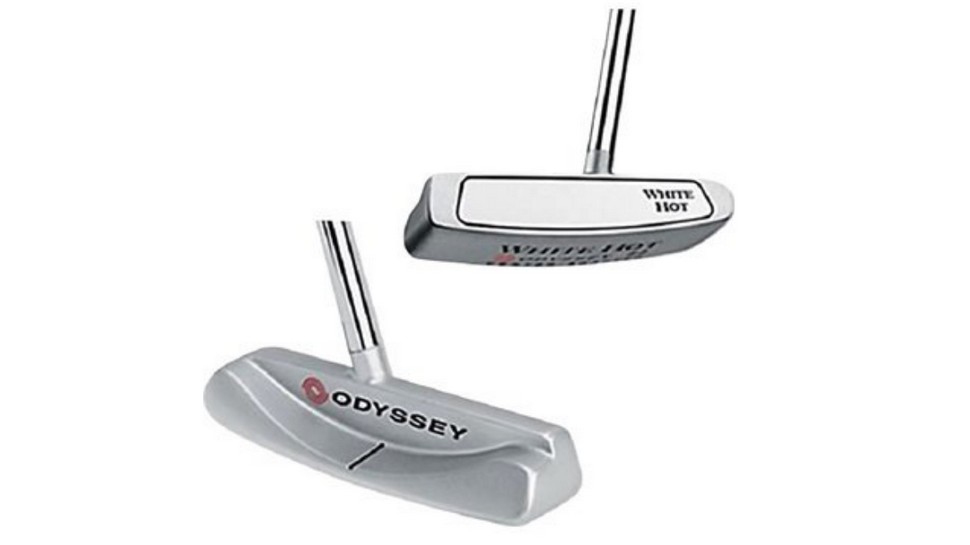 Steve Stricker's Odyssey White Hot 2, which was first made available in 2000, is the ultimate go-to. In 2007, Stricker ended a six-year winless streak with the help of this putter. From 2009 to 2012, it was present for his eight PGA TOUR victories. Moreover, for his victory at the 2019 U.S. Senior Open. And it's still in the bag today!
Over the years due to wear and tear, Stricker has replaced the face insert and shaft on the putter. He has also acknowledged that he has occasionally attempted to distance himself from his White Hot, but according to Striker, "I always gravitate back to it... it never goes too far away."
The long-lasting putter used by Stricker has a lead tape coating on the sole, a steel shaft, a Scotty Cameron cord grip, and is covered in tiny imperfections that help to tell the story of the putter's longevity.
Keep rolling them in Steve!
Brooks Koepka: Taylormade M2 2017 Tour 3 Wood AND Nike Vapor Fly Pro 3 Iron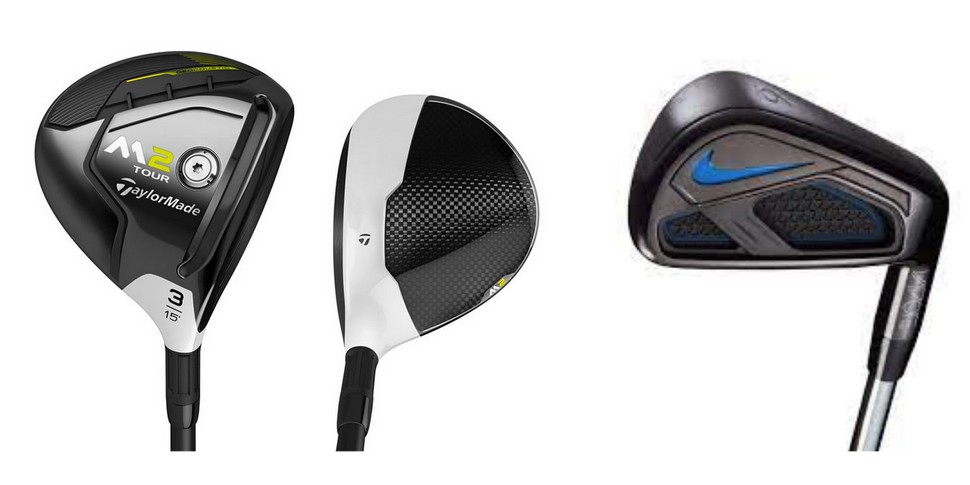 Team USA member and four-time Major champion Brooks Koepka is carrying two noteworthy clubs on the LIV Tour. Firstly, he games a Taylormade 2017 M2 Tour fairway wood with 16.5 degrees of loft. The 2017 M2 Tour fairway features M2 horsepower in a smaller shape that tends to be preferred by better golfers. The refined shape and size provides a compact look at address while a more forward weight port improves workability. Additionally, the longer, more flexible Speed Pocket and lighter Fluted Hosel create a low CG that produces fast ball speeds for an incredibly long, high-launching, and low-spinning fairway that has helped bring Koepka tons of joy and four Major wins.
The star of the show and a part of both of Koepka's US Open victories is his renowned Nike Vapor Fly Pro 3 iron, which he first added to his bag in 2016 and is still carrying today. The same model has occasionally been spotted in Tony Finau's bag as well, so Koepka isn't the only golfer who still uses the Vapor Fly Pro. According to former Nike Tour Technician, Ben Giunta: "Players have positive vibes with that model. It doesn't have a ton of offset, it's consistent, it fits their eyes, and it is really hot."
And finally, a quick note, spotted at the Ryder Cup in Rome, Brooks switched out his brand-new Srixon ZX7 MKII driver for a two-year-old Taylormade Sim2 driver. Like Morikawa, reverting back to an older model is a theme that seems to be becoming increasingly more common.
Daniel Berger: Taylormade Tour Preferred MC Irons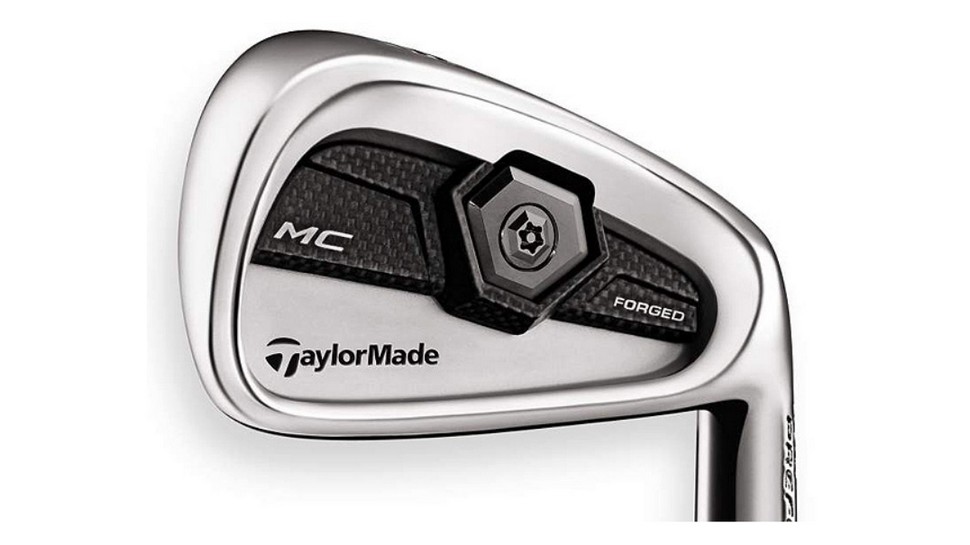 The TaylorMade 2011 Tour Preferred MC irons feature a forged muscle-cavity for golfers looking for an optimum blend of feel and workability. They have a compact, shallow cavity that delivers the workability and feel of a forged iron, plus a bit of added stability. While the advanced groove design promotes more spin and control from any lie.
In 2022 Daniel Berger reverted back to his trusty set of TaylorMade 2011 Tour Preferred MC irons, "Personally I would say they're maybe the best irons ever made" said Berger in 2022.
"I was just rummaging through my garage and I found a brand new set that was still in the box with the plastic on them. So I went with those. I'm going to go on eBay and order as many sets as I can and ride 'em out until I can't find any more". To us, the thought of Daniel Berger, one of the top golfers on the PGA Tour, buying second hand iron sets on Ebay is just brilliant. Hats off to you Daniel!
Sam Burns: Odyssey O Works 7S Putter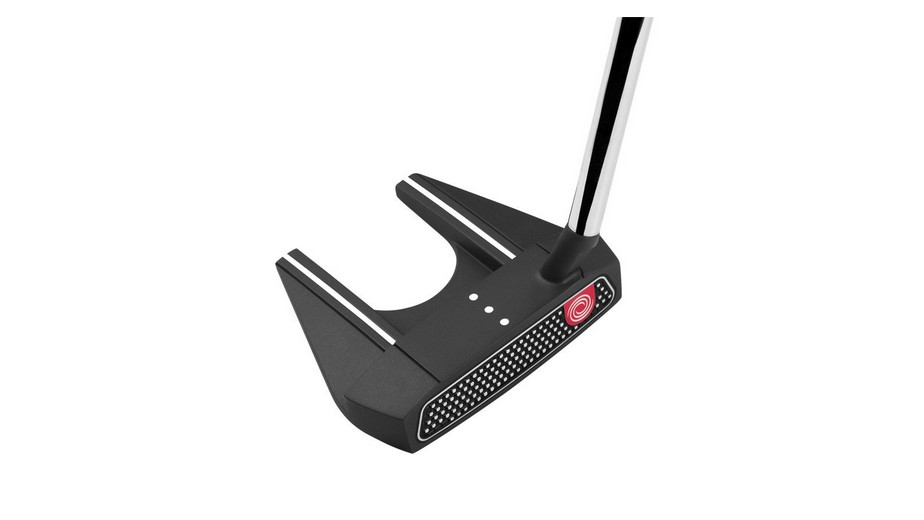 Sam Burns, another PGA Tour winner and Ryder Cup member still uses his Odyssey O-Works #7S putter. The O-Works 7S Putter, which was introduced in 2017, is a modified mallet with sole weighting, weighted alignment wings, a short slant neck hosel, and a black finish.
A Callaway staffer, Burns plays most of Callaway's newest gear, apart from his Odyssey O Works putter. Known to be clutch on the greens, Burn's Odyssey O Works #7s helped him rank 9th on the PGA tour for strokes gained in 2023 and was in the bag for his win at the last WGC-Dell Technologies Match Play at Austin Country Club on the PGA Tour.
Tiger Woods: Scotty Cameron Newport 2 GSS Putter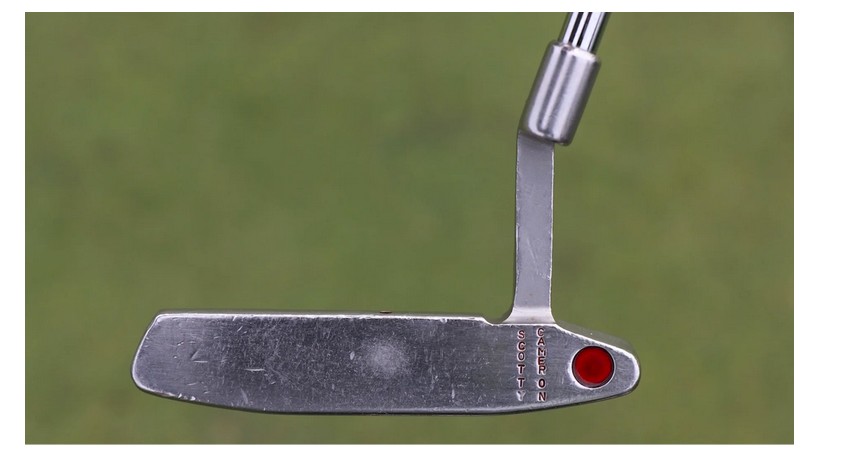 Now we cannot talk about old clubs on tour without mentioning the most successful putter of all time. Tiger Wood's custom Scotty Cameron Newport 2 GSS, the putter that won 14 out of 15 Major Championships and which he first put in the bag in 1999, is still in his bag today.
It's arguably the most famous and most valuable piece of golf memorabilia in history, equipped with his Ping PP58 pistol grip, this putter was present in the biggest moments of Tiger's career. From 2002-2005, Tiger made 1543 putts from inside 3 feet, missing only 3! A mind boggling stat. 20 years on, that same putter helped Tiger claim a remarkable comeback victory at the 2019 Masters.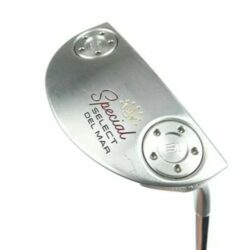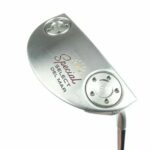 Conclusion
In the dynamic and constantly changing realm of professional golf, where lucrative equipment contracts dominate and technological progress never ceases, there exists an intriguing alternative tale. It's a narrative centred on steadfast allegiance, where golfers place unwavering confidence in their well-proven clubs, endearingly referred to as their "trusted rustys."
Matt Fitzpatrick, the 2022 US Open Champion, is emblematic of this phenomenon. Despite the allure of newer, more technologically advanced irons, he clings to his Ping S55 irons, which first saw the light of day in 2013. Fitzpatrick's steadfastness speaks volumes about the bond between golfer and club, a relationship built on the foundation of success and familiarity.
Even the world's best players, like Collin Morikawa, chooses his 2020 Taylormade Sim driver over the latest offerings.
Steve Stricker's Odyssey White Hot #2 putter, born in the year 2000, stands as a testament to longevity and unwavering trust. Despite occasional flirtations with newer models, Stricker's return to his White Hot putter reinforces the notion that the true value of a club extends beyond the material—it's about the history it carries.
Brooks Koepka's choice to wield the Taylormade 2017 M2 Tour fairway wood and the Nike Vapor Fly Pro 3 iron, despite access to the latest offerings, underscores the enduring quality of certain clubs. They've earned their place in his bag through consistency and performance.
Sam Burns, another Callaway staffer, has demonstrated that even in an era of cutting-edge equipment, there's a place for the classics. His Odyssey O Works #7S putter, introduced in 2017, has been a key player in his successful 2023 season, reminding us that innovation doesn't always replace what works best.
Daniel Berger's return to the TaylorMade 2011 Tour Preferred MC irons, labelling them "the best irons ever made," reveals that sometimes, the pursuit of perfection leads back to the classics. His journey to find these clubs again on eBay mirrors the sentiment that excellence transcends time.
Tiger Woods, undoubtedly the most iconic figure in golf history, continues to rely on his custom Scotty Cameron Newport 2 GSS putter—a symbol of his unrivalled career. This club has witnessed countless historic moments, reminding us that the bond between golfer and club can be truly legendary.
In a sport characterised by relentless innovation and technology, these golfers' unwavering faith in their "old trusty" clubs reminds us of a fundamental truth: the classics endure for a reason. These clubs are not mere tools; they are extensions of the golfer's journey, skill, and enduring success on the hallowed greens. Their stories remind us that, in golf, the passage of time can enhance the value of what's familiar and trusted.