Tiger Woods has described his victory at Royal Liverpool in 2006 as the "most gratifying" of his three Open titles.
Woods has not travelled to Hoylake for the 151st Open as he continues to recover from surgery, but the 15-time major winner recorded a video message to thank the Association of Golf Writers for being given their award for Outstanding Services to Golf.
"Sorry I can't be with you tonight," Woods said.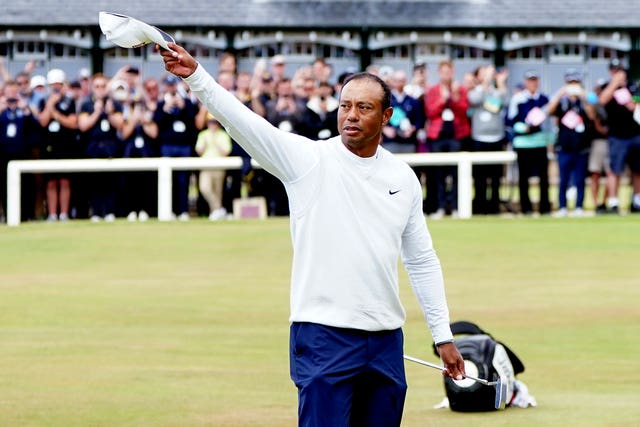 "I just want to say that all my years of playing the Open Championship, starting at St Andrews in 1995, have been some of the greatest moments and greatest memories I have had, not just in my golfing career, but in my whole life.
"That week (at Hoylake) in 2006 was a very emotional one. It was the first championship I ever won without my dad being there.
"It was a tough, tough week, but also probably the most gratifying that I have ever experienced over there."
Woods broke down in tears on the 18th green after successfully defending his Open title in 2006, his first victory since the death of his father Earl in May.
In his video message the 47-year-old fondly recalled being offered cups of coffee by journalists as he spoke after compiling a third round of 81 in horrendous conditions at Muirfield in 2002.
But he also could not resist referencing "an interesting side" to his relationship with the media and "some very creative writers and eclectic stories" that have been written over the years.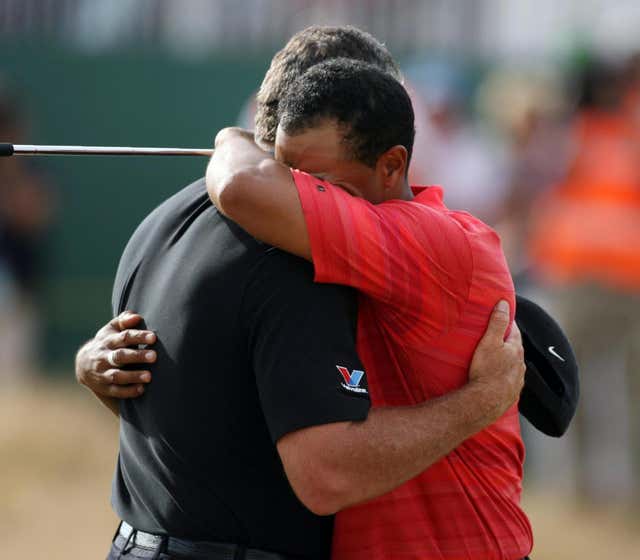 "I just want to say thank you for bringing joy to my life when I go over there to play the Open Championship; the history, the knowledge, the passing on of stories so I can pass them on to my son and to future generations," Woods concluded.
Woods pulled out of the Masters during the third round in April, saying at the time it was due to plantar fasciitis.
However, he then had a subtalar fusion procedure in New York to address the problem caused by a previous fracture of his talus, a bone in the ankle joint.