PING Apparel's new Autumn/Winter 2023 range sees their largest and most technically advanced collection to-date, offering performance-driven golf clothing engineered for superior comfort and playability, whatever the weather.
At the heart of the collection is PING's innovative Sensor fabric technology platform, with SensorDry® and SensorWarm® products delivering the ultimate protection to keep the golfer playing through the toughest conditions.
Offering a range of colours to suit all, PING deliver complete head-to-toe outfits combining classic heritage colours with seasonal palettes that continue to create fresh contemporary styling on and off the course.
PING's SensorDry® Waterproof Series expands again for AW23, with the new SensorDry® S2 Series – a collection of technical waterproofs packed with features and cutting-edge technology, allowing golfers of all abilities to find the right outerwear to suit their needs.
The ground-breaking SensorDry® Graphene 2.5 suit continues to offer golfers the most innovative material on the market. Engineered to perform in the harshest conditions, this extremely lightweight suit provides the ultimate waterproof and windproof protection, with thermal conductive properties and breathability.
The new SensorDry® S2 Pro jacket is feature rich, with additional functionality and is available in four new colourways. This jacket is designed to ensure maximum comfort when playing through the elements. For golfers looking for a half-zip alternative, the SensorDry® S2 Pro Half-Zip offers a contemporary design in two striking new colours, packed with technical features for maximum comfort and protection.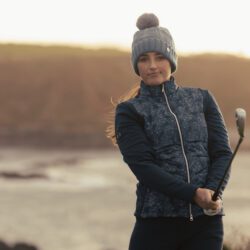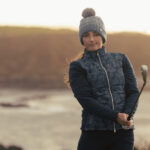 Built for comfort and protection with no distraction during play, the SensorDry® S2 jacket completes the new SensorDry® S2 Series. This jacket is engineered to provide complete freedom of movement and is offered in five colour options.
The renowned Norse Series continues to build on its reputation for providing ultimate lightweight warmth, without bulk. Engineered with PrimaLoft® insulation and constructed with stitch-free quilted ThermoPlume® technology, the new Norse S5 jacket is designed to eliminate any distractions during play.
PING are excited to introduce the new Norse S5 Zoned Hooded jacket to the collection. A contemporary piece that still offers the superior core warmth, from PrimaLoft® Silver Active insulation, and wind protection golfers come to expect from PING, with the added feature of a fitted hood for even more protection from the elements. Choose from a core black colourway or a new seasonal Stormcloud/Stone Blue colour blocked version, for an easy versatile on-course look.
Completing the new Norse S5 Series, is the Norse S5 vest which continues to offer a versatile performance gilet using PrimaLoft® Silver Active insulation, allowing golfers to take comfort and freedom of movement to the next level.