Alliss through the looking glass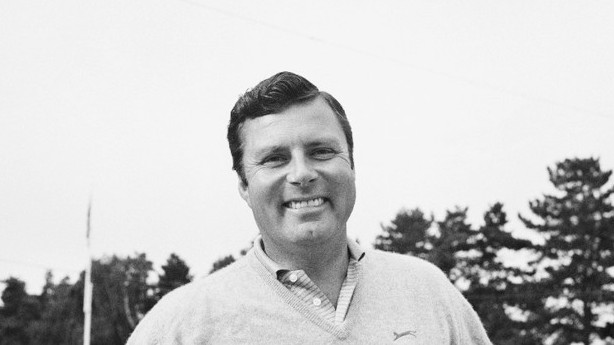 Estimated reading time: 3 minutes
The final golf commentary Peter Alliss did for the BBC was the highlights package for the 2020 Masters, which was played last November. He provided his contribution to the broadcast from his home in Surrey. As you will know, Peter passed away the following month, aged 89.
Alliss through the looking glass
On the evening after the 2021 Masters, on Monday April 12, the BBC screened two golf programmes about Alliss. There was a tribute, An Evening with Peter Alliss, and a repeat of a show which first aired 40 years ago, in 1981. That was from the A Round with Alliss series, on this occasion a game with another of the BBC's venerable stars, the late Terry Wogan, shot at the delightful Ashridge Golf Club in Hertfordshire.
Alliss through the looking glass
The headline of this piece has been unashamedly nicked from the title of Alliss's first autobiography, published in 1963. Looking back at that episode of A Round with Alliss, one was struck by how good an idea it was. Alliss, as the host, would play three holes of golf, in this instance the final three holes at Ashridge, with someone famous and they would chat about life and golf. I am no expert on television production (and that's being generous), but it was not expensive to film. These days, it could probably be done with a couple of hand-held cameras. This particular show was teed up with footage of Wogan holing a preposterously monster putt in a previous TV appearance involving Alliss, on International Pro-Celebrity golf. That show featured eminent professional golfers, such as Lee Trevino and Seve Ballesteros, and genuine celebrities, like Sean Connery and Alice Cooper.
Alliss through the looking glass
In some respects, A Round with Alliss was effectively a forerunner of Carpool Karaoke, in which James Corden got to drive around with such musical luminaries as Paul McCartney, Madonna and Adele. I think someone should set about reviving the golf programme. An obvious candidate to be the host, should he choose to accept such an offer, might be Chris Evans, not only a high-profile TV and radio personality but an avid golfer and – as he made abundantly clear in the course of his contributions to An Evening with… – a huge fan of Alliss. Alternatively, there need not be a single host. Have I Got News For You seems to have coped very nicely since Angus Deayton was dropped as the permanent host and replaced by a revolving-door system of celebrities. And the ideal host venues would be courses such as Ashridge: visually appealing, but only ever seen previously by people who had played it.
Like I said, I do not have any expertise when it comes to putting together a TV programme, but perhaps someone who does may read this and figure it might be an idea that it would be fruitful to pursue. I would counsel this, though: it is probably not a good plan to consider Martin Bashir as the presenter? (Whether he plays golf or doesn't!)
You can follow Robert Green on Twitter @robrtgreen and enjoy his other blog f-factors.com plus you can read more by him on golf at robertgreengolf.com