Traditionally golfers tend to have a hard time hitting long irons consistently as these irons have less loft and tend to be quite unforgiving. In reality, most golfers do not have the swing speed needed to effectively use a 2, 3, or 4 iron. Out of this struggle, the hybrid was born. Simply put, a hybrid golf club is a mix between a fairway wood and a long iron. They tend to be more forgiving on off-center hits and more versatile when hit from the rough, fairway and tee, making the hybrid an excellent overall choice for most players.
But, before we go into our suggestions for the best golf hybrids let's discuss the benefits of purchasing a used hybrid golf club.
When should you use a hybrid?
Hybrid golf clubs are becoming increasingly popular among golfers of all levels. They are specifically designed to combine the best characteristics of both irons and fairway woods, making them versatile and ideal for a variety of situations on the golf course. One key benefit of using a hybrid is its ability to help golfers get out of troubled situations. Whether you find yourself in a tricky lie or need to navigate around an obstacle, a hybrid can help you launch the ball with ease and precision. Another advantage is its effective performance in the rough. The hybrid club's wider sole and shallow face enables it to glide smoothly through thick grass and difficult terrain, allowing you to achieve better results compared to using irons or fairway woods. Lastly, hybrids are known for their exceptional distance capabilities. With their lower centre of gravity and higher launch angles, they offer impressive distance gains, making them a valuable tool to have in your golf bag. By utilizing a hybrid, you can enhance your overall golf game and improve your chances of success on the course.
Is a hybrid easier to hit than a fairway wood?
When it comes to hitting a golf hybrid or a fairway wood, it is commonly believed that the hybrid is easier to hit. The main reason for this is the level of forgiveness that a hybrid offers. The design of a hybrid is a combination of a fairway wood and an iron, which gives it a larger sweet spot and a lower centre of gravity. This means that even if you don't make perfect contact with the ball, the hybrid is more likely to launch the ball higher and straighter compared to a fairway wood. Additionally, the shorter shaft length of a hybrid makes it easier to control, especially for players who struggle with longer clubs. While fairway woods can be intimidating for some golfers due to their longer shafts and different swing mechanics, hybrids provide a more comfortable and familiar feel. Overall, the forgiveness and ease of use make hybrids a popular choice for many golfers, especially those who struggle with hitting fairway woods consistently.
How do I choose a hybrid golf club?
When choosing a hybrid golf club, there are a few factors to consider.
1 . Handicap: Your handicap plays a crucial role in determining the right club for you. If you have a higher handicap, you will benefit from a more forgiving hybrid that helps with off-centre strikes. On the other hand, if you are a better golfer, you may want a hybrid that offers more workability and control.
Loft: Hybrids come in varying lofts, you'll want to pick a loft that suits your game. Higher lofts will help golfers who typically struggle to get the ball airborne, while golfers who are looking for more distance will choose a lower loft.
Clubhead design: Hybrids are built in different shapes and sizes, larger clubheads will provide more forgiveness, while a more compact clubface will give golfers more control.
Now let's get into the reason you came here. We have selected 5 hybrids under £150 released in recent years that really impressed us for a variety of different reasons.
The All Rounder: Taylormade Sim2 Max Hybrid
Released: 2021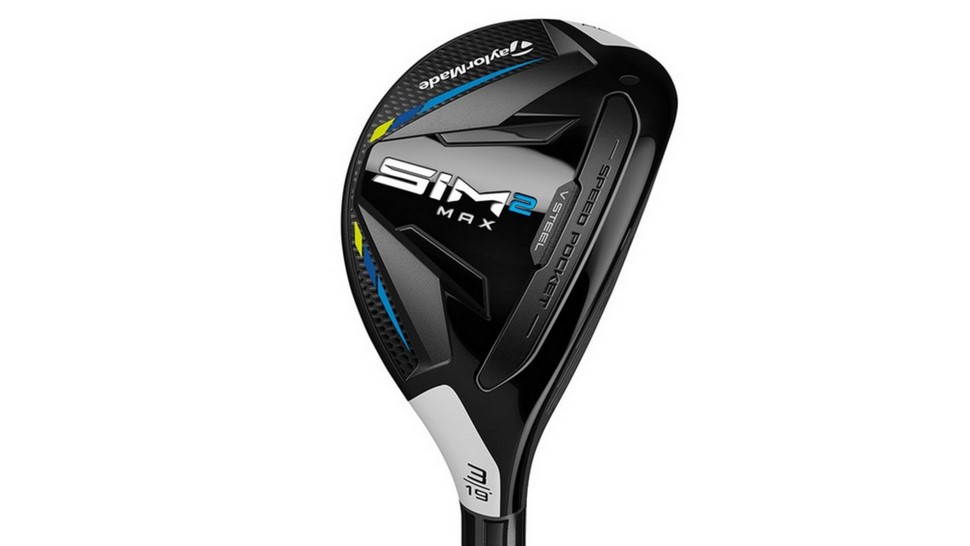 In 2021, Taylormade's Sim2 range took the market by storm and continues to be incredibly popular today. In 2021, Taylormade released two hybrid offerings: the Sim2 with its slim profile aimed at better players and the Sim2 Max Rescue, Taylormade's offering for most golfers.
The key to the Sim2 Max was the new Steel V design. Mass is redistributed to improve forgiveness without sacrificing low centers of gravity. The sole area is minimised through a depressed heel and toe design, which improves turf interaction and versatility, making it easier to hit from the deck. Distance is achieved thanks to Taylormade's Speed ​​Pocket (something you'll also see in their driver offerings). The Speed ​​Pocket is located behind the face to increase face flexibility and increase ball speed across the face.
Taylormade claim the Tour pedigree of previous SIM Max Rescue fueled the development of the Sim2 Max hybrid, drawing inspiration from Dustin Johnson, Rory McIlroy and more. These tour inspired capabilities, combined with the forgiveness and distance that the majority of golfers crave make this our pick for the best used all rounder.
The Better Player (Low Handicapper): Titleist TSI3 Hybrid
Released: 2021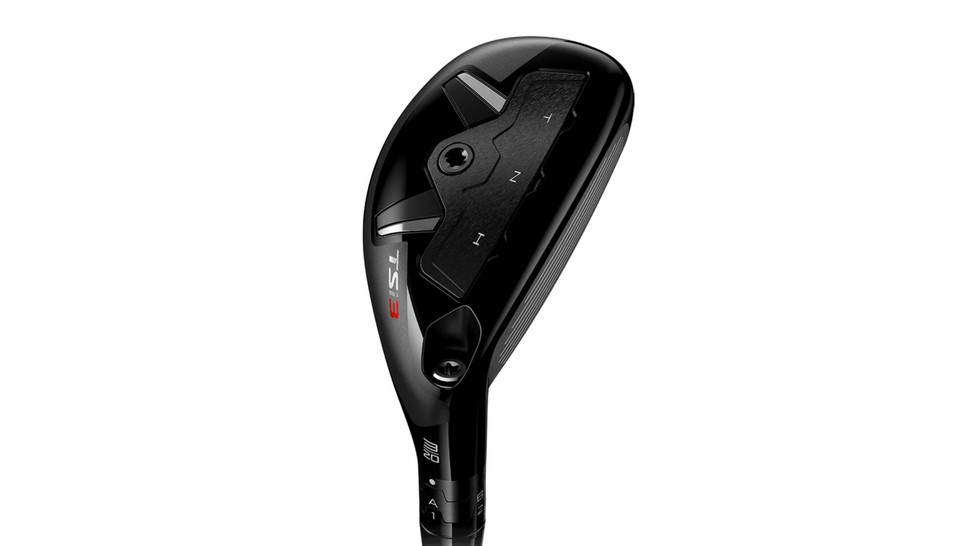 The Titleist TSI3 Hybrid is designed for players looking for an iron-like hybrid that offers precise control over ball flight and shot shape. While hybrids are generally known for sacrificing feel and workability in favor of forgiveness, the TSI3 strives to put shape and trajectory at the forefront of its capabilities, in a slimmer profile.
The adjustability of the TSI3 is the main talking point here. A comprehensive, adjustable loft sleeve and sole weight give golfers the ability to customise the TSI3 more than any other hybrid available. Titleist's patented SureFit hosel with 16 independent loft and lie settings and CG Track Technology offers 3 unique positions; Toe (T), Neutral (N) and Heel (H) to adjust the centre of gravity of the clubhead and fine-tune the trajectory.
If you're a better player, looking for a hybrid that you can tinker with and customise to your exact needs, the TSI3's array of settings make this a hybrid that is worth a second look.
The Game Improver (High Handicapper): Cleveland Launcher XL Halo Hybrid
Released: 2022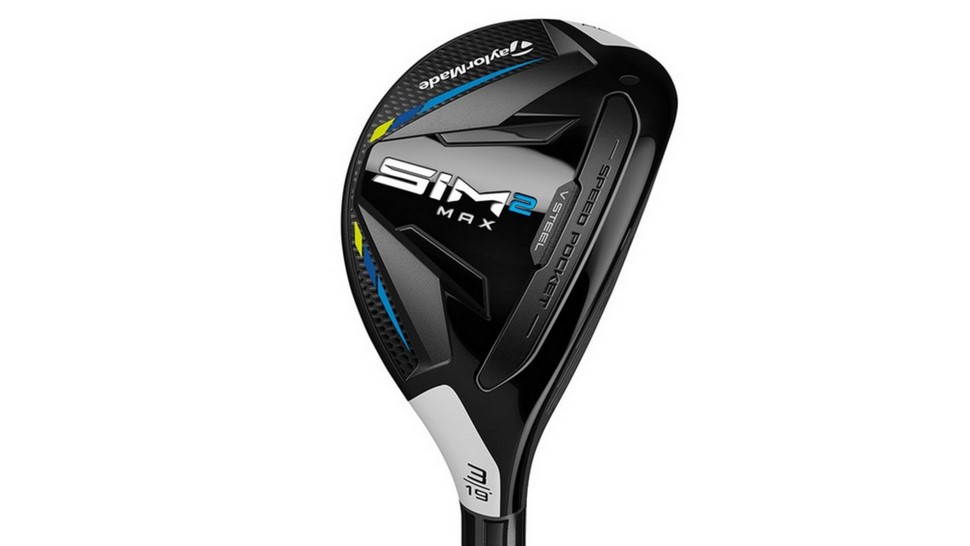 The profile of the Cleveland Halo XL hybrid is bigger than most hybrids on the market. This has allowed them to significantly increase the MOI of the head to levels never previously seen in a Cleveland hybrid. To add to the increased MOI, the Halo XL has also been designed to give players higher launch by using a low, deep weight in the clubhead to allow for extreme distance shots.
 In addition, a Gliderail has been placed on the sole of the club to create optimal contact. This is achieved by keeping the face of the club straight at impact thanks to the three glide rails on the sole of the club, allowing for better interaction with the ground so that no matter where a player takes a shot, they have the confidence and performance needed to do it.
The value for money: Cobra Speedzone Hybrid
Released: 2020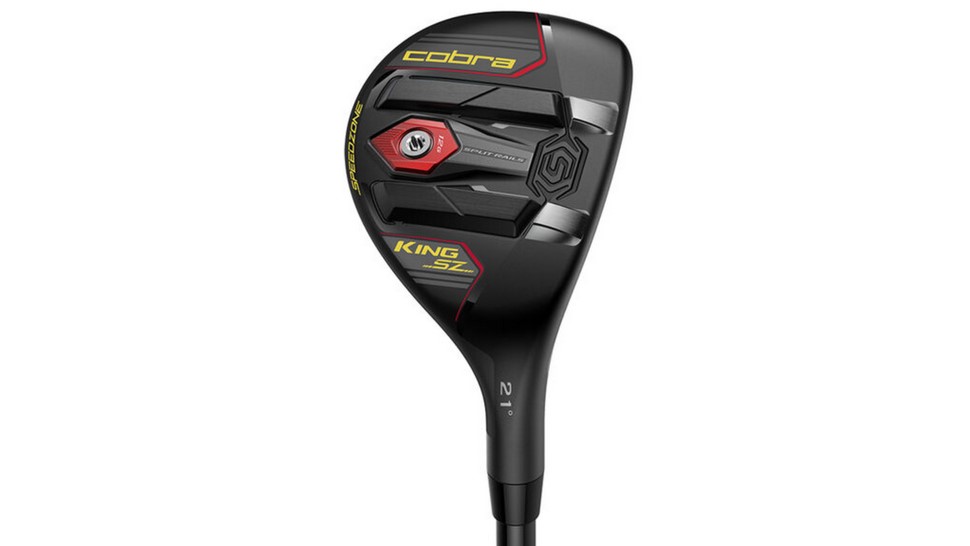 If you're looking for value for money, the 2020 Cobra Speedzone is available in good condition for around £100 (at the time of writing). The main technology here is what Cobra calls "Hollow Split Rail Technology". These split hollow rails are more flexible than solid rails, creating a 70% larger hotspot area from heel to toe for higher launch and improved ball speed. At the same time, a fixed weight at the rear of the hybrid increases ball flight, helping golfers launch the ball with more stopping power as they approach the green.
 A fun addition is the Arccoss sensor in the grip, which allows you to track your performance and feed real course data into your game. Overall it's a solid hybrid that performs well in a number of parameters, the inclusion of the Arccoss sensor is a bonus and available for around £100, the Cobra Speedzone earns our bang for the buck title.
The Reliable: Ping G Le2 Ladies Hybrid
Released: 2019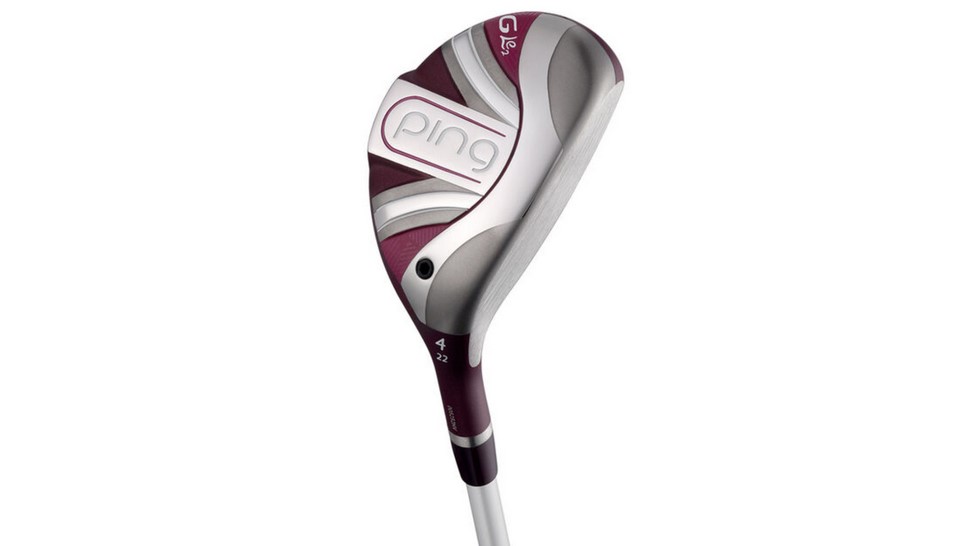 Ping G Le2 hybrids have dominated the hybrid market in women's golf for the last few years. Recently replaced by the impressive Ping G Le3, we still find the G Le2 an incredibly reliable hybrid. The perfect replacement for longer irons, G Le2 is packed with forgiveness; a shallower, deeper CG helps increase MOI to launch higher, while a thinner, hotter CarTec Custom 455 face and lighter club weight generate higher ball speeds. The addition of a 34⁰ 7 hybrid expands the options for women who prefer hybrid technology over an iron.
Inspired by the Ping G410, the softer aerodynamic crown turbulators, pushed slightly back from the leading edge, help frame the ball at address and help with alignment. So if you struggle with 3 to 7 irons, the Ping G Le2 offers a great, easy to hit option for many club golfers.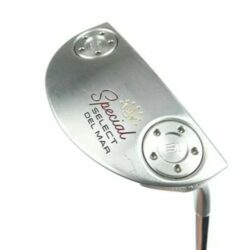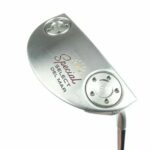 Conclusion
In conclusion, the world of golf hybrids has evolved to cater to a wide range of players and their unique needs on the course. The emergence of hybrid clubs has been a game-changer for golfers, offering a versatile and forgiving option that bridges the gap between irons and fairway woods. Whether you're a seasoned low handicapper or a high handicapper looking to improve your game, there's a hybrid out there that can make a significant difference in your performance.
Hybrid clubs have become increasingly popular for several reasons. First and foremost, they provide an excellent solution to the challenge of hitting long irons consistently. The forgiveness and versatility of hybrids make them a valuable addition to any golfer's bag, helping you navigate various situations on the course with ease and precision.
One of the standout advantages of using a hybrid is its ability to rescue you from troublesome scenarios. Whether you're stuck in the rough or need to navigate around obstacles, a hybrid can help you launch the ball with confidence and accuracy. Additionally, their performance in challenging terrain, such as thick grass, is unmatched, making them a go-to choice for many players.
Another compelling reason to consider a hybrid is the distance they can provide. If you struggle with long irons, a hybrid can offer significant distance gains, thanks to its lower center of gravity and higher launch angles. The added distance can help you tackle longer holes and improve your overall game.
Now, as promised, let's recap our top picks for the best hybrid golf clubs in 2023:
The All Rounder: Taylormade Sim2 Max Hybrid (2021) - Taylormade's Sim2 Max Hybrid combines forgiveness and distance with its innovative Steel V design, making it an excellent choice for a wide range of players.
The Better Player (Low Handicap): Titleist TSI3 Hybrid (2021) - The Titleist TSI3 Hybrid offers precision and adjustability, making it ideal for golfers who prefer to fine-tune their club to match their unique playing style.
The Game Improver (High Handicap): Cleveland Launcher XL Halo Hybrid (2022) - The Cleveland Launcher XL Halo Hybrid boasts high MOI, exceptional distance, and a confidence-inspiring design, making it a perfect choice for high handicappers.
The Value for Money: Cobra Speedzone Hybrid (2020) - The Cobra Speedzone Hybrid offers outstanding performance and features at an affordable price point, including Cobra's innovative Hollow Split Rail Technology.
The Reliable: Ping G Le2 Ladies Hybrid (2019) - The Ping G Le2 Ladies Hybrid is a trusted option, providing forgiveness and ease of use, making it an excellent replacement for longer irons in the women's golf market.
We hope this guide helps you find the perfect used golf hybrid to elevate your game in 2023. Remember that your choice should align with your playing style, needs, and budget. With the right hybrid in your bag, you can enhance your performance and take your golf game to new heights. Happy golfing!