Billy Horschel carded a 5-under 65 featuring six birdies and a bogey on Thursday, his lowest score in 33 career rounds at The Honda Classic, for a share of the lead.
Hot start to the week for @BillyHo_Golf to take an early co-lead @TheHondaClassic pic.twitter.com/f2oadYLN8E

— PGA TOUR (@PGATOUR) February 23, 2023
"Played really solid. Didn't do anything special. Hit some quality iron shots here and there. I wouldn't say everything was sort of automatic and it was easy. I had to just sort of work my way into making some good swings here and there.
"But overall it was a really solid day of golf. Making a couple putts there at number 11 and 13 from about 25, 30 feet never hurts. Sort of got me in a good frame of mind and got me with some good mojo going early.
"Early on the wind wasn't blowing and you could get, take some advantage of it. Then right around probably number 13 it started picking up a little bit. Picked up for six, seven holes. Then it laid down the last four, five holes for us. So conditions are, for here it's pretty ideal in the sense of wind.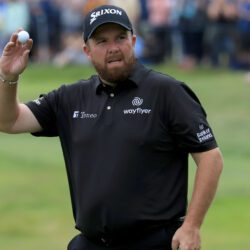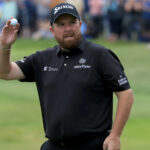 "The course is really receptive. It's not nearly as firm and as fast as it has been in the past. I think that's sort of a conscious thing they have done. The rough's down a little bit. So, yeah, the course itself is a little bit softer and it's lending itself to some better scores. But you still got to hit quality golf shots around here. It's not like it's just easy now. You still got to step up and make some good swings on a lot of these holes."
Tied alongside Horschel is Joseph Bramlett who remained bogey-free and tied his lowest score on Tour this season. His form has been good recently having scored two top-10s in his last six starts after recording two in his first 109 starts.
"I thought my speed on the greens was the biggest thing I took away from today. I felt like I had really good feel for speed all day. I kept it out of trouble off the tee. So when I do those two things I usually score pretty well.
"I feel like I've slowly been building all season. I got off to a decent start in the fall and then I carried that over pretty well on the West Coast and had a chance at Pebble.
"So I feel like things have just continued to go the right direction. I had two weeks off. I worked really hard on my game. I'm really looking forward to this Florida swing."
Pierceson Coody, making his first start on Tour as a professional, recorded a bogey-free 66 for a share of third place at 4-under alongside fellow rookie Carson Young and reigning Korn Ferry Tour Player of the Year Justin Suh.
Pierceson's twin brother, Parker Coody, got into the field via the Open Qualifier and is currently T117 at 4-over.
The first round was suspended due to darkness at 6:18 p.m. with 12 players left on the course and will resume Friday at 7:45 a.m.