Changing a key piece of equipment at a major championship, when your worst result of the year is a tie for 12th, would usually seem like madness.
Yet that is the situation in which world number one Scottie Scheffler finds himself at the US Open as he seeks a solution to the putting problems which have plagued his most recent performances.
As well as winning the prestigious Players Championship and defending his title in the WM Phoenix Open in 2023, Scheffler has finished runner-up in the US PGA Championship and third in the Memorial Tournament, despite struggling badly on the greens.
Third place at Muirfield Village was achieved on the back of gaining 20.74 strokes from tee to green, the second-best performance since the PGA Tour began tracking such data 20 years ago.
And it was just as well his ball striking was so outstanding as Scheffler lost a remarkable 8.58 strokes to the field on the greens, ranking him dead last of those to make the cut.
It was therefore no surprise to see Scheffler testing a slightly different putter in practice rounds at Los Angeles Country Club ahead of the 123rd US Open, although he declined to commit to a switch.
"You guys can find out Thursday," the former Masters champion said in his pre-tournament press conference.
"I don't ever take decisions on switching equipment lightly. I think it's strange that I've been struggling the past few weeks with my putter.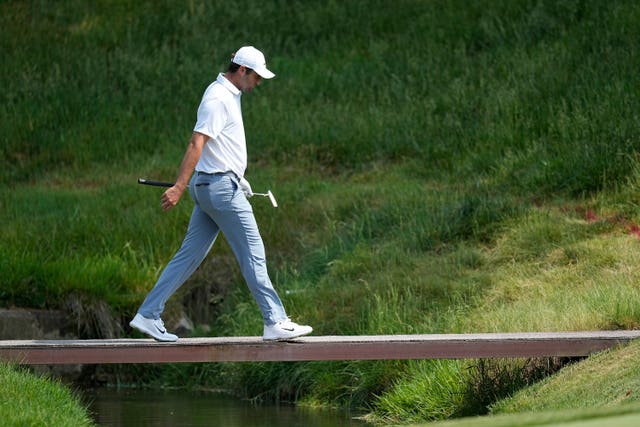 "The PGA I actually felt like I rolled it pretty good. Few putts here or there that lipped out that should have gone in. Memorial obviously had an off week on the greens or probably would've won that one.
"Sometimes you've just got to bring another putter around there to make the original one scared. I've never really been one to try and overthink things, so I try and keep things as simple as possible.
"I looked at that one that's a little bit bigger, and I still am kind of undecided on what I think of it.
"Putting is such a weird thing. Sometimes when you're on the green when you feel good you feel like you're never going to miss, and then sometimes when you feel terrible you feel like you're never going to make.
"Putting is just so different than the rest of the game, so when it comes to putters, it's all personal."
Despite Scheffler's struggles on the greens, his stellar long game means he has been installed as 7/1 favourite for the US Open ahead of the man who succeeded him as Masters champion, Jon Rahm, and US PGA Championship winner Brooks Koepka.
The 26-year-old also has the advantage of being one of a handful of players to have competed on the North Course in tournament conditions, winning one point from two matches as the United States thrashed Great Britain and Ireland 19-7 in the 2017 Walker Cup.
"I don't recall playing my best here during the Walker Cup, but I remembered it being pretty difficult," Scheffler added.
"If my memory serves me well, it's a pretty hard course. It's got a good mix of holes where you have some of those holes that you really need to get after, and then you have other holes out here where you're kind of hanging on.
"You're hitting a lot of different clubs into greens and it gives you a lot of options, and it's a really good test."